GMC THE SOLUTION GMC 01932 786272
www.gmclimited.com General MaintenanceContractors Limited


Welcome to our introduction: GMC is a progressive
Company, with the traditional values of good service and
the highest standards of professionalism.
Our engineers are highly skilled and are qualified in
the servicing and installation of all of your mechanical
and electrical requirements.
The company has a varied client base that includes
schools ,offices, care homes, industrial units, churches
and private dwellings.

Tel: 01932 786272

Our contracts are tailor-made to meet your service and budgetary requirements.
Services
GAS SAFE Registered IGE/IM regulations and ACS accredited.
ELECTRICAL To BS7671 17th Edition IEE Regulations and statutory periodic testing. PAT testing.
WATER To ACOP L8 Sampling ,treatment, chlorination and disinfection.
OIL To OFTEC Regulations and recommendations.
BOILERS Natural gas, LPG, oil, electrical and Bio-mas. The installation, service and repair of domestic and commercial boilers.
AIR CONDITIONING From industrial centralised chillers to packaged split systems and invertors. Installation and service.
PLANTROOMS Full pre-planned maintenance of all pumps, motors, valves, radiators, filters, etc.
ALARMS /FIRE SYSTEMS Fire alarm and security alarm Maintenance and compliance. Extinguishers and sprinkler systems.
ENTRY SYSTEMS Intercom, CCTV, controlled entry systems fences and compounds.
CONTROLS BMS and optimised/ compensated controls installation and service.
EMERGENCY LIGHTING/LIGHTNING PROTECTION Statutory installation and testing.
BUILDING Ground up full construction, planning and design, to repair or maintenance.
ROOFING Installation and repair flat pitched robseal.
GLAZING Installation and repair doors and windows.
DRAINAGE Installation and repair. Unblocking, jetting and CCTV surveys
LANDSCAPING Design and maintenance.
GMC CAN OFFER FULL PROJECT MANAGEMENT AND FACILITIES MANAGEMENT SERVICES AND PERSONNEL

24 HOUR CALLOUT Tel:01932 786272
24 HOUR DRAINAGE Tel:01932 789736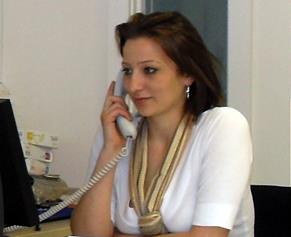 General Maintenance Contractors Ltd
Spelthorne Lane
Ashford
Middlesex
TW15 1UX
www.gmclimited.com


Tel: 01932 786272 (4 x lines)


Fax 01932 786734


Mobile: 07951 103292


info@gmclimited.com